Tim's lovely superdream has served me well, I have done well over 1000 miles since I bought it, and made a fairly large number of changes.
for the past 300 miles or so, I have been getting a slight grumbling at part throttle, It could be felt through the pegs and felt like it was coming from the back wheel.
I stripped the primary down and found a fair bit of play in the secondary shaft, or so I thought.
Turns out it wasn't from the bearings, but the mount on the belt side, It was probably only moving 2-3 mm under load, but it was enough for the drive system to feel odd. I think as its a toothed belt, the teeth weren't riding parallel and that's what I was feeling.
There was no evidence that the belt wasn't running true, no fraying, rubber bits etc.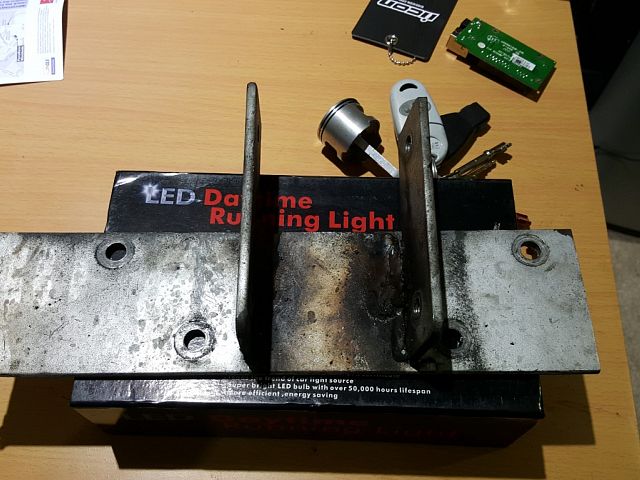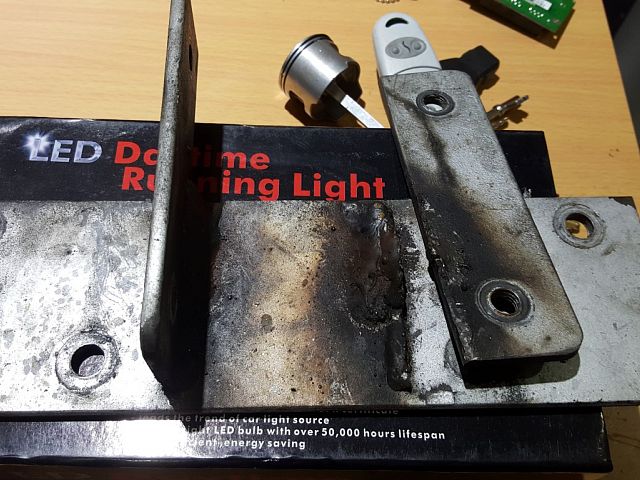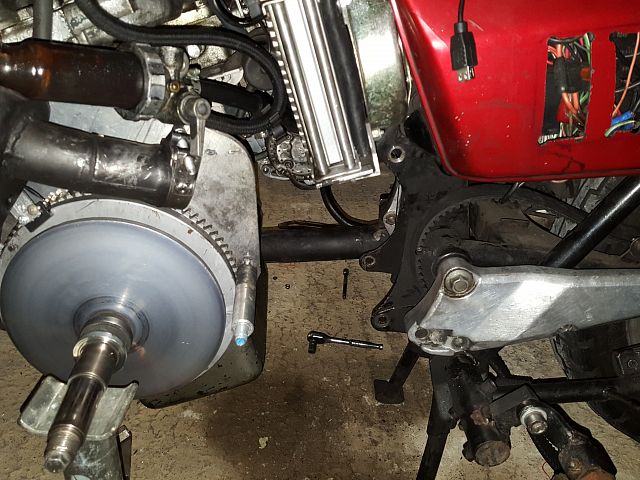 I must say, every part of the mounting, secondary bearings etc seems vastly over engineered, took a good 3 hours to get to this stage, which is good!
It does seem that Tim shares the same odd welding glitch that I do though
At least the grumbling wasn't in my mind (as my GF was convinced it was)